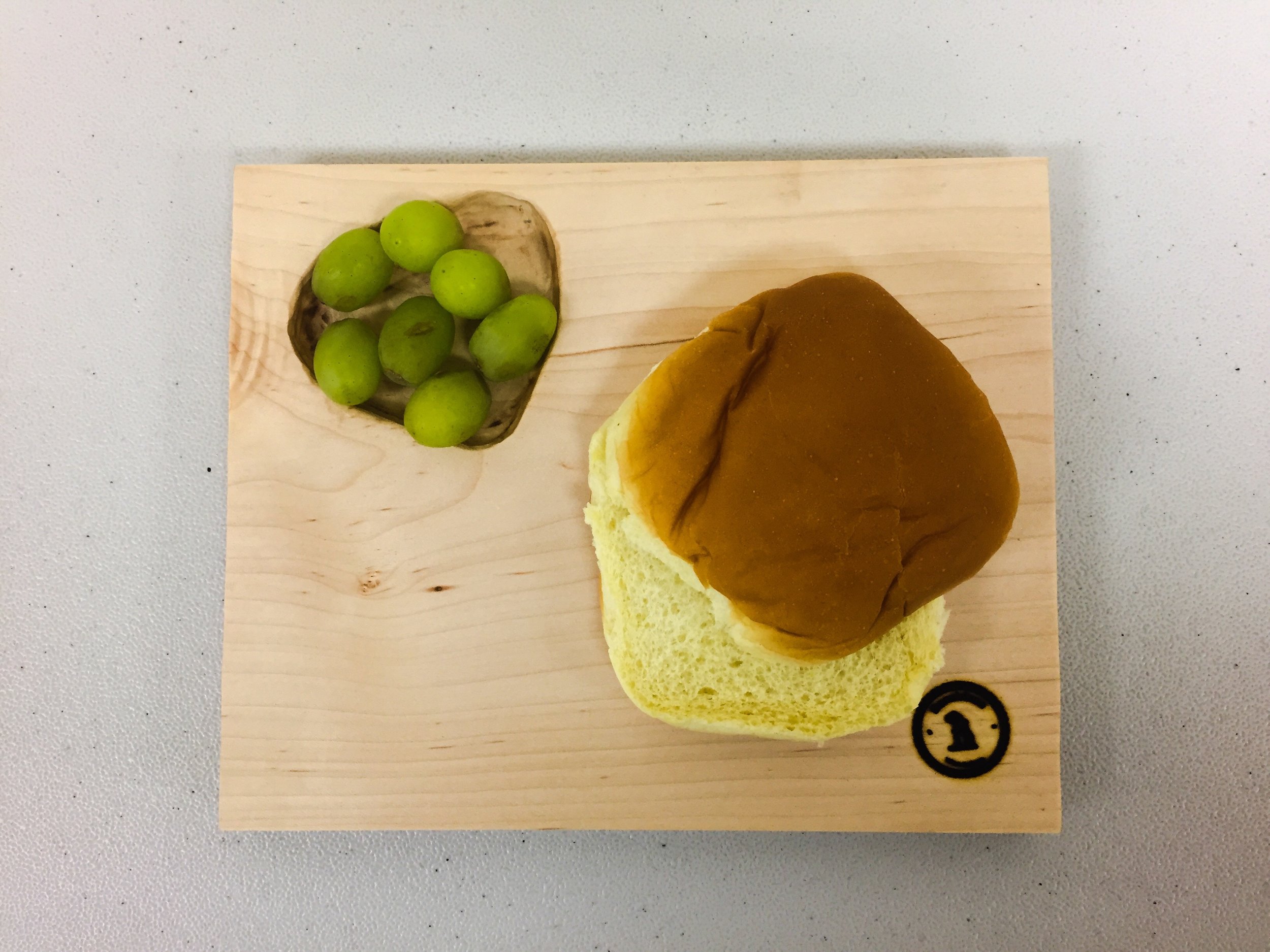 Maple sandwich tray
Eat your favorite sandwich from this wooden tray.
Carved out place for grapes, berries, etc.
Flip it over and slice your tomatoes. The possibilities are endless.
Measures around 8 x 6 x 3/4 inches. Made from sustainable hard maple.
Finished with Donaldson's spoon butter which is an all natural mix of coconut oil, beeswax, and orange essential oil.